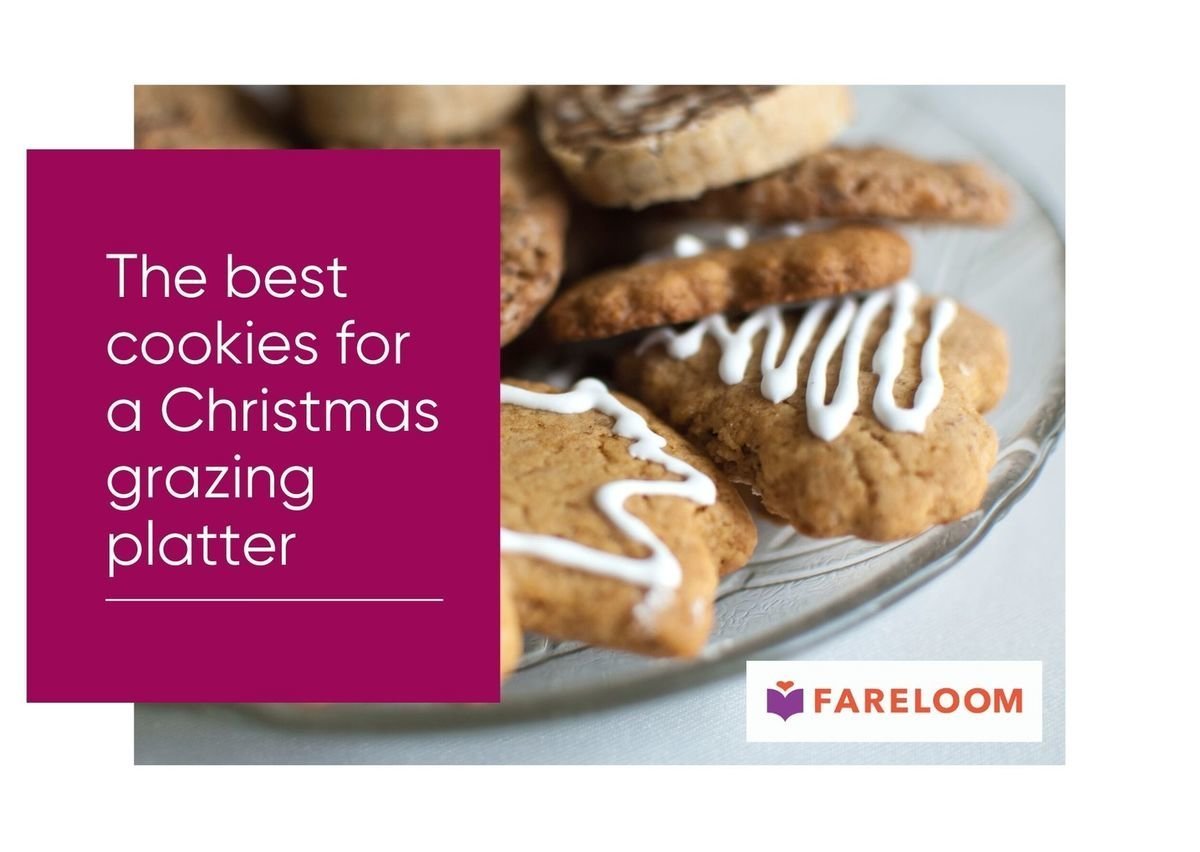 Curated Cookie Platters Tell a Story
A curated platter of home made cookies can be such a nice treat during the lead up to Christmas, to bring to a Christmas party or gathering, on Christmas Eve with some festive drinks, or as a light supper after all the Christmas Day feasting is over. They also make great gifts for teachers or to share with neighbours.
Its also an opportunity to share something about you: your food story made up of not just the recipe, but the tradition, the memories and the meaning behind what's on the plate. This adds a richness to the experience when its shared, and can act to uplift the receiver. The recipe is only one part of it. Its so nice to hear why someone likes a particular cookie, how they got the recipe, who gave it to them, what makes it special.
Inevitably, someone will always ask for the recipe. Share the story behind it, and no longer is it just a recipe. Its part of your narrative, who you are, and a window into what is personal and dear to you. The plate is really a representation of you, so you can add your favorites, or something you might do particularly well, or that the family loves for you to make. This might be a combination of traditional, family or heirloom recipes passed down in the family, and may even include new favorites to the selection.
I love Christmas baking, and I start thinking about my selections in about October. Yes that might be crazy, but sometimes the ingredients called for a difficult to find. Some years I try a few new recipes, yet there are some key recipes that I will always have on the plate no matter what. Many of these recipes are from my old German cookbook, but I have found a few substitute ones that might inspire you.
Gingerbread: This is compulsory for a Christmas cookie platter and I use this one by the Gewurtzhaus.
Something from your heritage: Take a look at your heritage and find a recipe that reflects your heritage, even if you haven't got a family recipe. For us, Lebkuchen was an essential in our house at Christmas, as it's a traditional German cookie that is only baked at Christmas time. There are many variations, and usually contain lots of nuts.
Shortbread or butter cookie: the German answer to this is the Vanilla Cresent: Its nice to have something a little lighter in flavour and also visually, so an absolute must every year for us. Try this recipe @theunicook101
Something Fruity: like Sour Cherry Amaretti. The sour cherry and almonds ooze Christmas and I use Ottoenghi's recipe for this found here.
A slice of some kind: A family favorite brownie recipe or slice of some type will always be appreciated and will definitely be eaten. For example, my Aunt's Chocolate Almond slice is a relatively recent edition to our platter, but holds lots of precious memories and meaning for us. Try the recipe below, and it can be easily prepared ahead of time and frozen.
Something with nuts: This could include Florentines, Almond Macaroons, or something from your heritage.
Crowd pleasers: Rocky Road, Jam Drops, Coconut Macaroons, White Christmas slice, or a simple butter cookie cut in nice shapes and colourfully decorated.
Always remember to account for food preferences and dietary restrictions, such as vegan and gluten free requirements.
Auntie's Chocolate Slice
250g Butter at room temperature
250g Caster Sugar
6 eggs at room temperature
250g finely grated Chocolate, dark or milk as per your preference
100g plain flour. This can be easily converted into a gluten free recipe by adding 100g buckwheat flour or other gluten free equivalent flour.
200g chocolate as per your preference for the icing
optional to add spices to your taste, such as cinnamon, clove, vanilla, orange zest or ginger to make it your own.
Method:
Preheat the oven at about 170 Degrees Celcius
Take a flat slice tray approx 27x42cm and line with baking paper
Beat the butter until it becomes fluffy fluffy, and add the sugar gradually until its all integrated together
Add the eggs one by one, making sure it is all integrated smoothly. If its separating, perhaps the eggs or butter have been too cold. Try gently heating the mixture and beating it again
Add the grated chocolate, almond meal and flour to the mixture and gently fold in until its all smoothly incorporated.
Pour the mixture onto the tray and spread the mixture out evenly. Bake for approx 20-30 mins until skewer comes out clean
Cool on a cooling rack. When cooled, melt the remaining chocolate at a low temperature and spread over the slice. Allow to cool again and then cut into squares, ready for your platters.