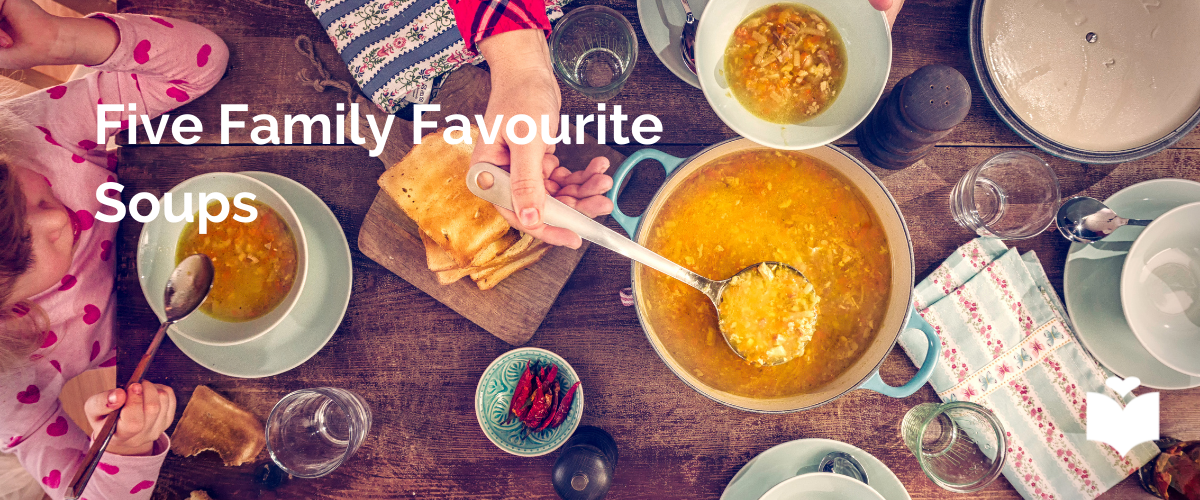 In our part in the world it has start to get cooler, which immediately sends the signal to me for soup weather. We make and eat soup when we want comfort. We make and eat soup when we are sick and want to feel nourished and stronger. We make and eat soup when we don't have enough but have to feed our families. We make and eat soup to share something of ourselves and to tell others where we are from....and many more reasons. Most cultures, regions, families have favourite soup that is unique to them.
Many years ago I sat in a meeting surrounded by many important men talking about skills to help people to become more independent. The discussion went for sometime when a woman who at the time was in her 40s and in the midst of raising nine children said "If you can make soup you can get through anything." I have often thought about that comment and what it means, and how true it is. If you look into cuisines around the world there are many soups that are born out of scarcity and adversity in times during famine, war, sickness, natural disasters etc. When food was scarce throughout history, soup was made with all sorts of ingredients in the pot and boiling the contents. The soup was filling and cheap, making it a convenient food item for both the rich and the poor. Since it was made from simple ingredients, it was easy to digest by both the sick and healthy. For example, pappa al pomodoro from Italy made out of literally tomatoes and stale bread and is a peasant dish but one that can be found in homes and restaurants all over Tuscany. The principal ingredients are tomatoes and stale bread.
Whilst it is colder I look to soup for myself and my family to warm up and to soothe our souls sometimes. That is both physically and emotionally!
Here are a list of my top five go to soups for my family. All these recipes are available in Fareloom to add to your collection.
Our Family Minestrone (recipe below)
Vegan African Peanut Stew - This wholesome peanut-based dish takes inspiration from a West African groundnut stew. It is from the popular 'Oh She Glows' cookbook from Angela Liddon. We come back to it often for meat free nights and it is soothing, lightly spiced and vegan, it is enriched with chickpeas, spinach and natural peanut butter. The peanut butter gives it a lovely creaminess.
The Best Chicken Soup - I have been making this chicken soup I came across via Google with the title of 'The Best Chicken Soup You'll Ever Eat' from @ambitiouskitchen the last couple of months. In short .. .its great. With ginger, garlic, turmeric, rosemary and thyme. Of course chicken, pearl cous cous and vegies. Try it...I love it and would eat it everyday if I could.
Beef and Barley Soup - This is just a great basic beef based soup from blogger Jo Cooks which is a Beef Barley Soup. It is rich, satisfying, comfort food in a bowl and is a hearty and delicious soup, loaded with tender chunks of beef, barley, fresh herbs and veggies! This was an unexpected winner that we come back to again and again.
Pasta e ceci - Adapted from a clipping from 'The Age' about 10 years ago - Dinner on the table in less than 15 mins
Our minestrone
Looking at this it is just your bog standard minestrone but we love it but I had to make this to figure out the measurements as I never measure anything to make it, and it is good. It is sustaining and nourishing to both your body and spirit. I have taken this to sick people and funerals also and those that ate it also agreed! I also made this for my family from New Zealand after they attended a funeral and were tired and sad and needed nourishment but they put milk in it! It think that is a NZ thing.
Ingredients
Olive oil
1 large brown onion, finely chopped
3 sticks celery, finely chopped
2 carrots, diced
4 rashers bacon, chopped coarsely
2 large potatoes, diced
1 zucchini, diced
1 large handful beans, cut into 2cm lengths
3 cans diced tomatoes
2.5 litres vegetable stock ( I use Massel)
2 tblsp tomato paste
1 can cannelini beans
1/2 cup small pasta (I use rissoni or macaroni)
Method
Heat olive oil in a large soup pot/stock pot. Add onion and cook for 2 mins and add carrot, celery, bacon and cook for 7-10mins until all ingredients are softened and onion is transparent. Do not take any short cuts with this step as this is important for the flavour of the soup. Add remaining vegetables and cook for further 3-5 mins. Add canned tomatoes, tomato paste and stock. Combine well and bring to the boil and reduce the heat to a simmer, cover and cook for a further 20 – 30mins. Add pasta and cook for 10mins then add cannelini beans and warm though. At this stage you will have some idea of the consistency so if you want it thinner add more stock.Serve with your favourite bread. It tastes even better the next day.